Ring Holder – Ring Dish – Handmade Pottery Ring Display in Denim Blue Glaze by nealpottery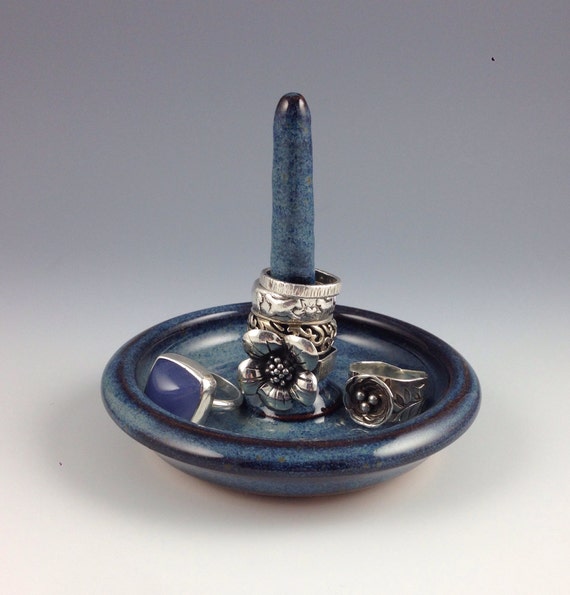 14,00 USD
Right here's a sweet little dish to hold your treasured rings when they are not on your fingers.
Our ring holders stand 3 1/2 & quot; tall, and are 3 3/4 & quot; wide at the base. Every one is wheel tossed stoneware, and as a handmade product, every one varies simply somewhat in size and glaze pattern.
This ring dish includes our jeans blue glaze, and we put cork pads on the bottom to secure surface areas.
Please note that as a handmade item, there could be small variations in sizes and glazes. We do our extremely best to produce a constant product.
If you are acquiring this item to be sent directly as a present, I would be pleased to include a gift card. Kindly make certain to let me know the wording of your message when you put your order.
See the rest of our shop right here:
https://www.etsy.com/shop / nealpottery
Можно purchase on Etsy for nealpottery <! - more ->