Untreated Primitive Off White Ceramic Buttons – 6 pcs by alatsupplies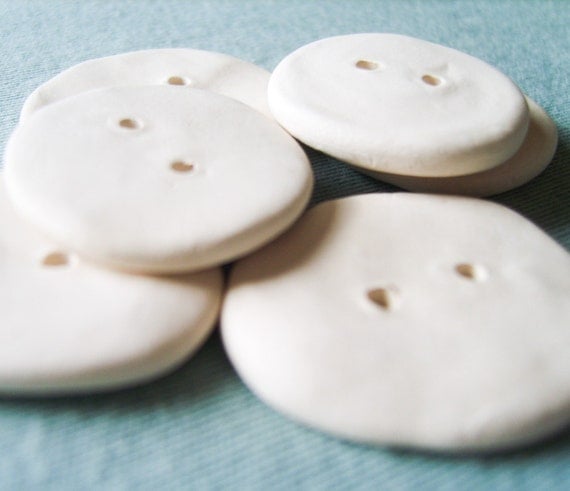 6,00 USD
The listing is for 6 of my eco friendly rustic hand shaped and bisque fired white earthenware clay beads.
Dimensions:
diameter: 2.5-3.7 x 2.8-3.8 mm
thickness: 5 – 7.5 mm
Hole: at least 2mm

As all the buttons are hand shaped without any molds or stamps, never ever two of them are precisely the very same. The ones you would get would differ slightly from the ones in the photo.
FLAT RATE SHIPPING FOR ALL PURCHASES EVEN THE BIG AND CONSOLIDATED ONES!
My hand sculpted ceramic beads here https://www.etsy.com/shop/alatsupplies/search?search_query=ceramic or to be noted soon
Would you want to utilize another currency for your payment?
Do you need another number of the buttons?
Would you like me to paint them for you?
Do you have another wish or concept?
Contact me right here or at ritajc [at] inbox.lv
No smokers in my shop!