14K Rose Gold Necklace with Peridot and Mahenge Spinel Accent by yvonneraley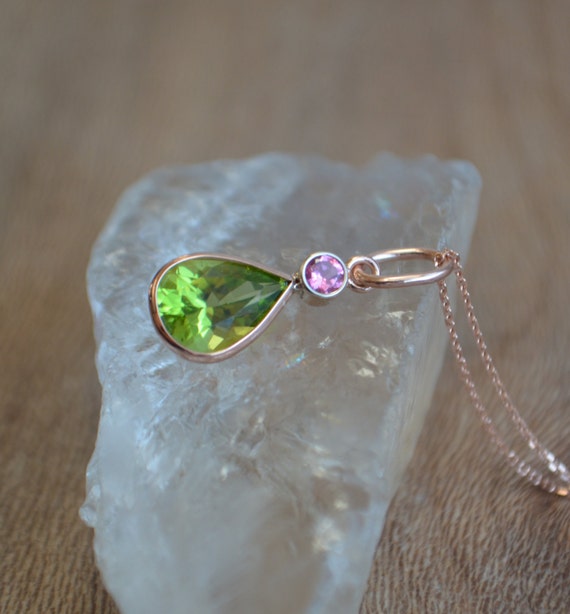 399,00 USD
This peridot is great and juicy in size: 10×7 mm. Super clean and an excellent cut. The origin of the gem is Arizona and they are unattended. The gem is channel set and lazered shut at the top, not pinched. This is a pricey procedure, which belongs to why these gems are expensive. The products are strong 14K gold (rose and white). I likewise included a little 3mm mahenge spinel as an accent to the pendant.
To find out more about my gems, go to my blog site at cecileraleydesigns.blogspot.com.
(Chain is sold separately, just examine my necklace section).
Peridot is the birthstone of August.
You can try find out more about
14K Rose Gold Necklace with Peridot and Mahenge Spinel Accent by yvonneraley
JUST USE THIS FORM FOR SEARCH