Hand Painted Card – Mixed Flowers in Blue Bowl – No. 1088 by LMinogue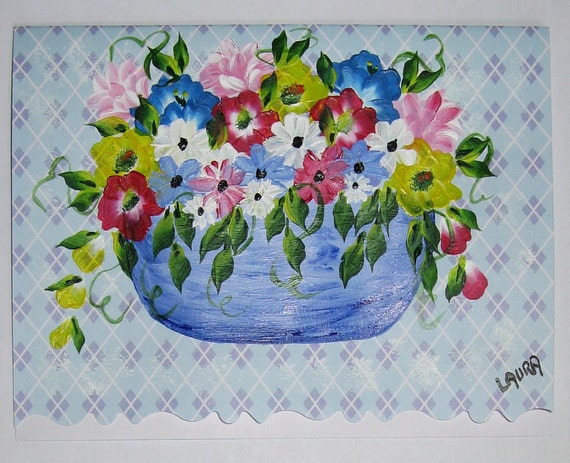 5,00 USD
I painted this note card with acrylic paint. These are combined flowers in blue bowl on patterned paper. I leave the paint thicker in spots so that you can feel the structure of the painting.
I edged all-time low of the card and likewise connected a white insert for composing on – which is likewise edged to match the card design.
I take photos with and without the flash to show the structures.
Each card is numbered and signed, and includes an envelope.
The card is 5 1/2 & quot; by 4 1/4 & quot;.
See my hand painted table mirrors and hand painted
gift bags for matching flower themes. Thanks for looking!
I will be happy to deliver to other locations and nations not noted in my shipping list – kindly email me for delivering expenses.
# 1088
Можно readily available at Etsy for LMinogue